Everything has a story of its own. Each and everything has an origin from where it keeps evolving with time. The world of fashion is no less than a story. Every dress you wear tells you a story, it has an origin and evolution. The outfits we wear tell us their history, the story of the place from where they have originated and the history, culture and tradition of that place. Tie-dye skirts, patchwork dungarees, even simple printed dresses have a story to tell.
We all know that fashion is not homogenous. It has different layers of its own. It is colourful and glamorous. Also, It differs from place to place, from time to time and from years to years. This heterogeneous nature of fashion has a lot of stories entangled within. One such colourful story is about the patchwork attires.
Patchwork is also known as 'pieced work'. In other words, it is a needlework in which you have to join different pieces of colourful fabrics together to form a large design. The design is given different shapes and patterns, the most common is the geometric pattern. These days, different designs of the patchwork attires are available online. Jordash Clothing is an online store where you will find many outfits in patchwork designs such as patchwork skirts, multicoloured patchwork dungarees; apart from that you will also get tie-dye skirts, gothic dresses and other gothic accessories.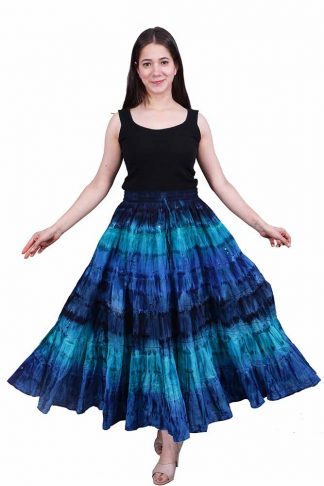 Let us now look at the history of the patchwork dresses in detail.
History of Patchwork Dresses:
The evidence of patchwork designs can be seen in ancient history. But the fact is that earlier, they used to join different pieces of fabrics to make quilts. This design was found in Egypt, Asia, USA and so many other places. People of ancient Egypt (around 3400 BCE) used this design in their clothes, furniture, draperies and walls. Today, in 2022, people all across the world are wearing trendy patchwork dresses, such as patchwork dungarees and patchwork skirts.
In Europe, during the 11th century to the 13th century, the patchwork design was mostly used for making quilts. There are several reasons for making quilts with patchwork design. The most important reason is the cold climate of the European countries. To get rid of the harsh cold climate, people started using bed quilts. So they would join different pieces of fabrics together, sometimes the fabrics were of different colours. They used to make simple patterns and designs, but sometimes the designs and patterns were highly embellished. In this way, they started using quilts in patchwork designs. Later this fashion was made popular and trendy in America by the pilgrims.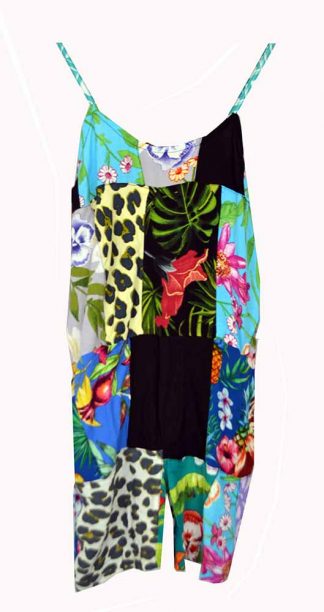 Let us now look at the history of patchwork design in different parts of the world.
USA:
Although patchwork design was introduced in America by the European pilgrims, it became immensely popular during the time of the Great Depression. Due to the economic crisis, people started making quilts by joining different patches of fabric of the worn clothes together. Today, mostly cotton fabric is used to make the patchwork designs, but during the time of the Great Depression, different fabrics were used to make patchwork designs. Today people use machines to make these patchwork dresses and quilts. But earlier, the patchwork quilts were handmade and the process of tying and knotting was used.
These days patwork design is used in different attires. Patchwork dungarees, patchwork dresses, patchwork skirts, patchwork tops, etc are on trend these days.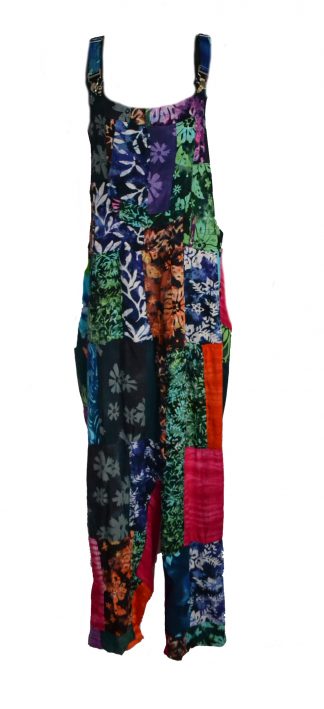 Asia:
There are different Asian countries, where patchwork design is widely famous. These designs are in fact considered as a form of an aesthetic art. India, China, Japan, Pakistan, Azerbaijan, etc are some of the countries where you will find dresses in patchwork designs. In Karnataka, an Indian state, quilts in patchwork design are called Kaudhi. People of this state give these quilts with patchwork designs to the newborn babies. In India, there live different tribal groups. One such tribe is called Lambani, who is famous for wearing patchwork skirts.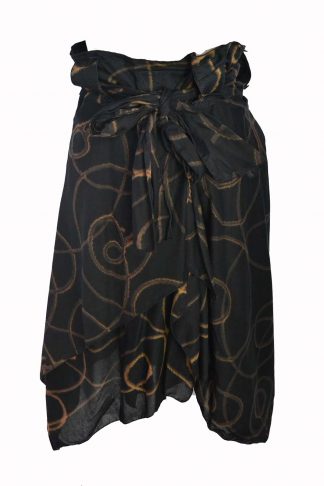 The Pakistani patchwork quilts are famous widely all across the world. In Pakistan, they call it 'ralli'. In Pakistan, you will find these quilts with patchwork designs, mostly in the region of Sindh. As per the tradition, women are involved in making these quilts.
In Azerbaijan, patchwork design is known as 'qurama'.
Today, just like in the USA, you will find different attire in the design of patchwork in different Asian countries. People of these countries are wearing these trendy dresses to improve their fashion quotient.
Egypt:
In Egypt, the history of patchwork dates back to the ancient era. During this era, people not only used to have these designs for their clothes, but also for their walls and furniture. Researchers have found a lot of evidence regarding the patchwork designs in Egypt, which says that this design is not new to the Egyptian people. This design was used by the royal families and also by the common people in Egypt. Patchwork tends to have a very long history in Egyptian civilization. Today it has evolved a lot and people are wearing this design as per the current trend and fashion.
Summing Up:
Patchwork attires are the colourful trend of 2022. Today people wear this design to get a smart, funky and hippy look. You look smart, stylish and contemporary when you wear a patchwork design. If you haven't tried this trend yet, try to add some of these dresses such as multicoloured patchwork dungarees and patchwork skirts to your collection of dresses.